The Berg Motion Case
Better visibility displaying more in less space
For retail merchandising of all types
Personal collections viewing and safekeeping
For museum display and cataloging
For manufacturers' product display in lobby or showroom
Learn about pricing information.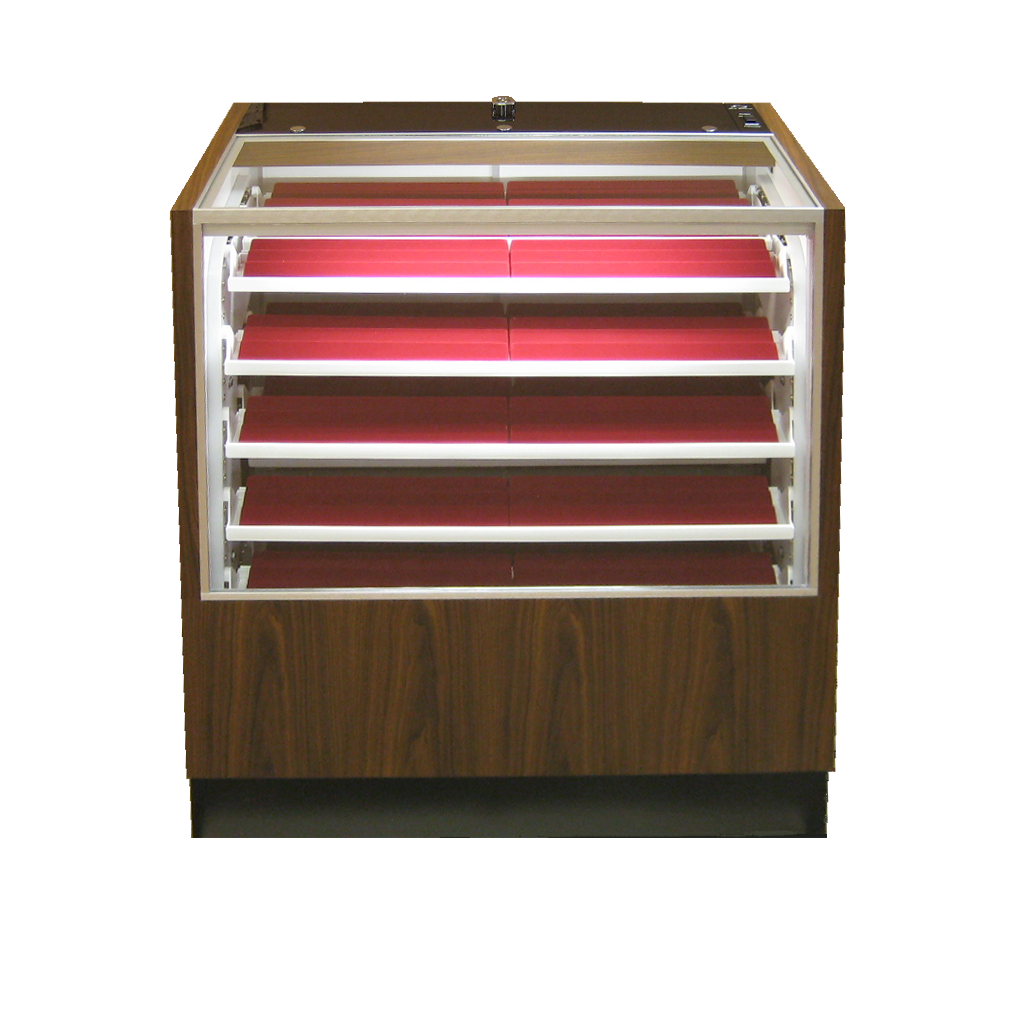 The Berg Motion Case, widely used in retail applications, has been updated and improved for even better service and security than previously available. Anti-lift rear sliding doors prevent removal when in the locked position. Fully captured top glass adds to the security of the case.
For the collector
The Motion Case provides maximum display space and the perfect means to show off and admire your unique collections. Always in view and available to share with others, your items are readily accessible but protected and safe from mishandling. For convenience a main power switch accessible from the front of the case is available as an option. This is recommended when the case is placed with the back against a wall.
Finishes
High Pressure Laminate
Four standard laminate choices: Black, White, Walnut, or Oak,
Custom color choices available
Lacquered hardwood cabinet
Trim Options
Satin aluminum, brushed black, brushed gold, polished clear, polished gold
Trays
15 wide trays (standard)
25 narrow
9 wide, 10 narrow tray combination
Dimensions
Case: length 36"; depth 20"; height 38" or 40"
Tray: wide tray 3.75" x 31.5" inside; narrow tray 2.5" x 31.5" inside
Note: Case length is nominal - actual outside dimension - 36-3/8"