Slide Switch PN 3025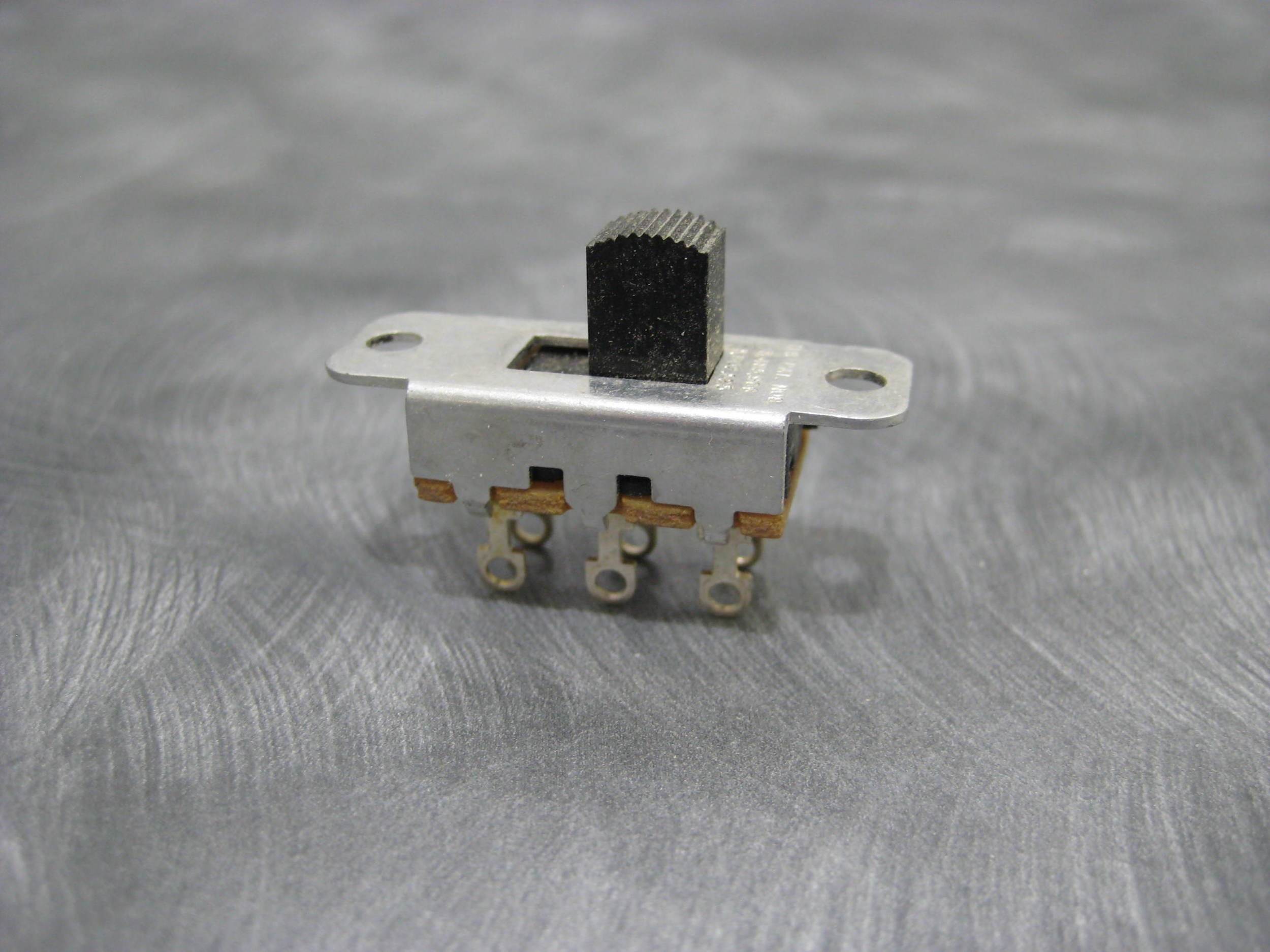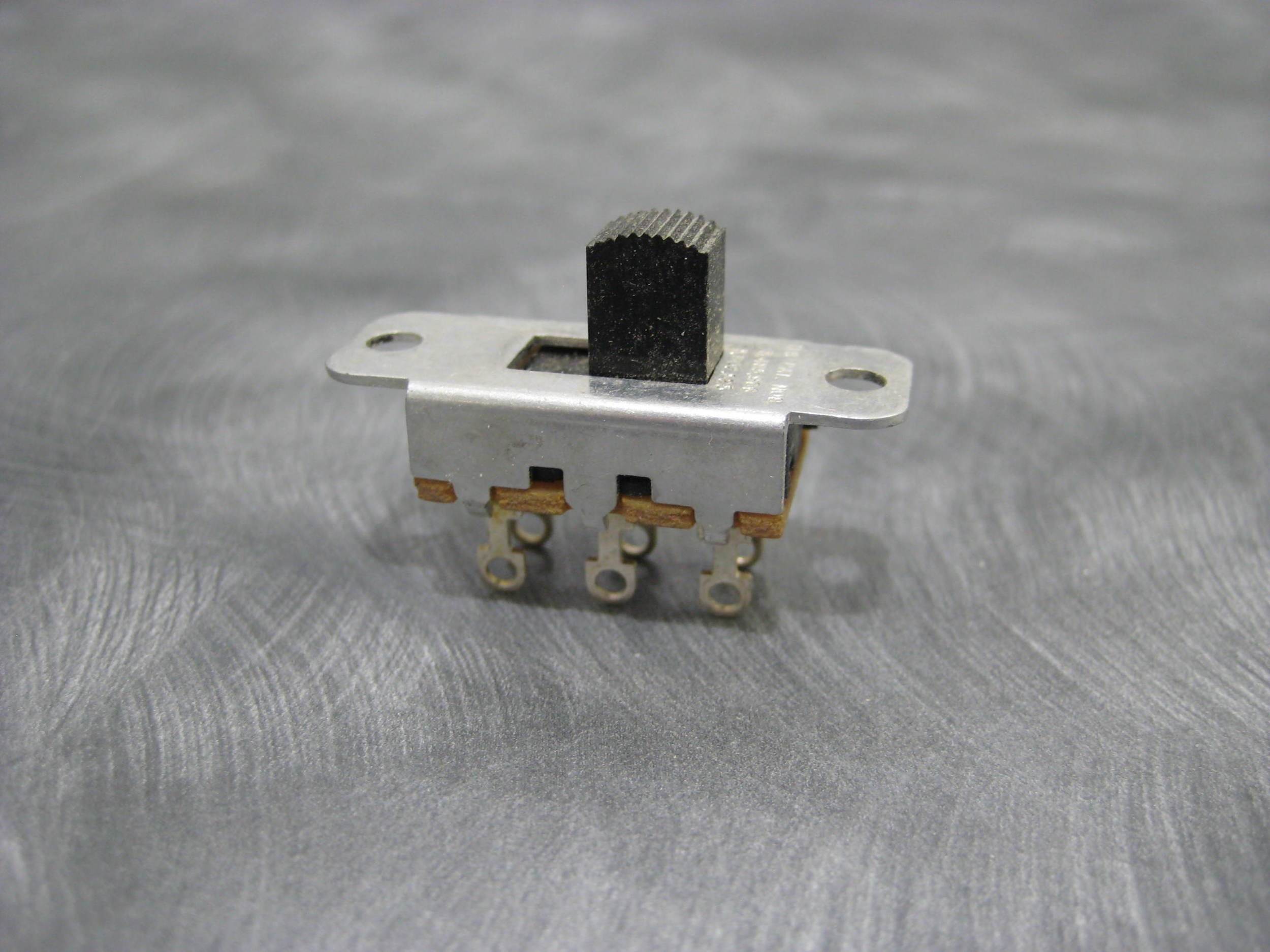 Slide Switch PN 3025
PN 3025
Slide Switch - automatic or manual function selector.
The Synchron motor (round - roughly silver dollar diameter) and pause switch are located in the motor box. First visually check to see if the motor is rotating the brass cam when the Slide Switch is in the auto position (forward from the clerk side of the case). If it is rotating physically raise and lower the pause switch arm. If the motor responds look closely at the cam. If the brass cam shows no signs of excessive wear then adjust the position of the pause switch to open and close as the cam rotates. If worn replace the Brass Cam.
If the motor does not respond by raising the pause switch arm the switch is probably bad. To test the switch simply make a connection with a jumper wire between the two orange wires on top of the pause switch. When connected the motor should respond. If the motor does respond then replace the Pause Switch.